We specialize in creating decks and patios that seamlessly blend functionality, beauty, and comfort, allowing you to enjoy the perfect balance between indoor and outdoor living. At Elite Deck Builders of Rochester, we understand that your deck or patio is not just an extension of your home but a haven for relaxation, entertainment, and connection with nature. With our expertise and passion for craftsmanship, we take great pride in designing and constructing custom decks and patios that elevate your outdoor experience and enhance the overall aesthetics of your property for years to come.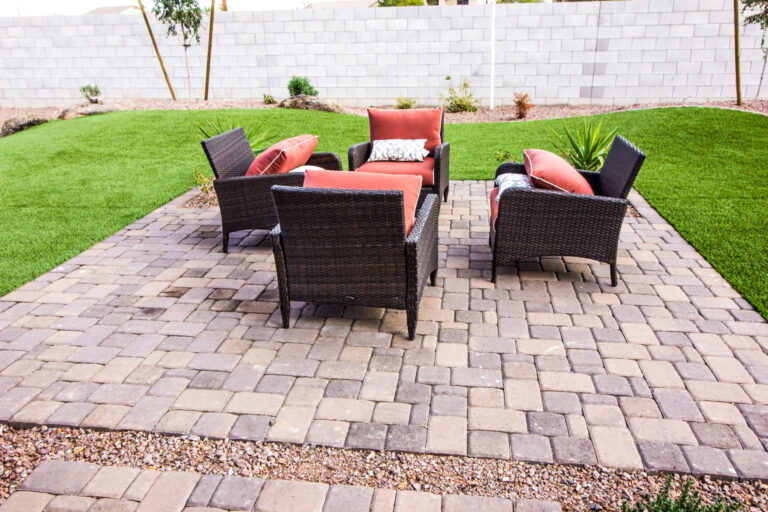 Why Choose Us to Build Your Deck or Patio
Our skilled decks and patio contractor team has years of experience in deck and patio construction. In turn, we like to begin every project with a comprehensive consultation, listening attentively to your desires, needs, and lifestyle. Whether you envision a spacious deck for hosting memorable gatherings or a tranquil patio for peaceful moments of solitude, we work closely with you to create a personalized design that meets your unique preferences.
In terms of the materials we use for decks and patios, we believe in using only the finest quality options available to ensure long-lasting, visually appealing results on which you can depend. We offer an array of materials for your deck or patio construction, from premium hardwoods to durable composites and natural stone. Each material is carefully selected to ensure durability, weather resistance, and visual appeal, allowing you to enjoy your outdoor space for years to come.
Our skilled craftsmen bring precision and attention to detail to every aspect of the construction process. With our expertise, we'll transform your vision into reality, meticulously installing your deck or patio's decking, railings, lighting, and other features. We understand the importance of seamless integration with your existing property, and our team takes great care to ensure that the design harmonizes flawlessly with the architectural style of your home.
At Elite Deck Builders of Rochester, our decks and patio builders strive for excellence not only in construction but also in customer service. Additionally, we prioritize clear and open communication throughout the project, so you remain informed about the progress and address any questions or concerns you may have along the way. From the initial consultation to the final walk-through, we aim to make the entire process smooth and stress-free.
In addition to designing and creating custom build decks and patios, our patio deck contractors also provide comprehensive maintenance and repair services you can trust. We understand that outdoor spaces require regular care to maintain their beauty and functionality. Our team is equipped to handle everything from routine cleaning and sealing to repairs and refinishing, ensuring that your deck or patio remains in optimal condition year after year.
When you choose to hire Elite Deck Builders of Rochester for your deck or patio construction project, you can expect no less than exceptional craftsmanship, personalized designs, and a commitment to surpassing your expectations. Contact us today to schedule a consultation, and let us create a breathtaking outdoor space that enhances your lifestyle and transforms your home into a private oasis.