Elite Deck Builders of Rochester MN
Expert Deck Builders in Rochester MN
At Elite Deck Builders of Rochester MN, we understand that your home is more than just four walls – it's a sanctuary, a place where memories are made, and where you should be able to enjoy the beauty of the outdoors. That's why we specialize in providing exceptional building and  deck repair services that will transform your backyard into a haven of relaxation and entertainment. With years of experience and a team of skilled craftsmen, we take pride in creating stunning decks that not only enhance the aesthetics of your home but also provide a functional and inviting space for you and your loved ones to enjoy year-round. From intimate gatherings to grand celebrations, our custom-designed decks are built to accommodate your lifestyle and complement your home's architecture.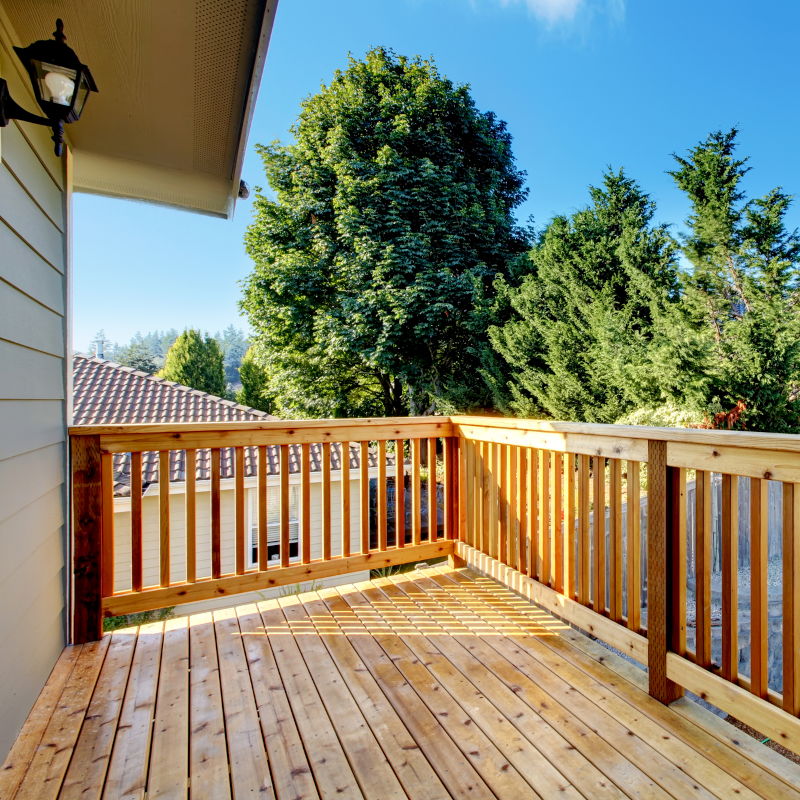 Create Your Dream Deck Today
Our experts believe in the power of quality craftsmanship and attention to detail, using only the finest materials to ensure your deck stands the test of time and provides years of enjoyment with minimal maintenance. From traditional wooden decks to modern composite options, we offer a wide range of materials to suit your style, budget, and preferences. So, if you're seeking local decking contractors, Elite Deck Builders of Rochester is happy to help!
Our Mission for Rochester MN
Having a deck can bring numerous benefits to your home and lifestyle. Below, you'll find some of the key advantages of having a deck.
Expanded Living Space: A deck provides an additional outdoor living area, essentially extending the usable space of your home. It creates a versatile space where you can relax, entertain guests, dine al fresco, or simply enjoy the fresh air. Whether you're hosting a barbecue or sipping your morning coffee, a deck offers a perfect spot to embrace outdoor living.
Enhanced Home Value: Adding a well-designed and well-built deck to your home can significantly increase its value and curb appeal. Potential buyers often view decks as desirable features, as they offer a seamless transition between indoor and outdoor living and provide a space for leisure and entertainment. Investing in a deck can yield a favorable return on investment when it comes time to sell your home.
Improved Aesthetics: A well designed deck can improve the overall look of your home. It adds visual interest, architectural appeal, and a sense of sophistication to the exterior. With various materials, colors, and finishes to choose from, you can customize your deck to match your personal style and complement your home's exterior design.
Outdoor Entertainment: Having a deck creates the perfect setting for outdoor entertainment. You can host family gatherings, parties, or intimate get-togethers in a comfortable and inviting outdoor space. Add some outdoor furniture, a grill, and perhaps a fire pit, and you have a versatile entertainment area that will be the envy of your friends and neighbors.
Connection with Nature: A deck allows you to immerse yourself in nature and enjoy the beauty of the outdoors. Whether you're admiring a sunset, listening to the chirping of birds, or feeling the gentle breeze, a deck provides a tranquil escape where you can unwind and recharge.
Increased Functional Space: In addition to providing a place for relaxation and entertainment, a deck can serve multiple purposes. It can be a playground for children, a space for gardening, or a dedicated area for yoga or exercise. The versatility of a deck allows you to adapt it to suit your specific needs and lifestyle.
Incorporating a deck into your home offers a myriad of benefits, from expanding your living space to adding value and creating a haven for outdoor enjoyment. No matter what you're seeking, a well-designed deck can enhance your home and enrich your lifestyle.
Hire the Best Deck Builders in Rochester MN Today
At Elite Deck Builders of Rochester, we're happy to offer a full spectrum of deck building services, including those below.
Deck Construction: We specialize in designing and constructing high-quality decks that blend seamlessly with your home's architecture. Whether you envision a cozy wooden deck or a modern composite deck, we have the expertise to bring your vision to life.
Deck Repairs and Maintenance: Are you in need of deck repair or regular maintenance? Our skilled team can assess the condition of your deck, identify any issues, and provide efficient repairs or maintenance services to ensure its longevity and safety.
Deck Upgrades and Additions: If you're looking to enhance your outdoor space, we offer deck upgrades and additions. From installing custom lighting and railings to incorporating built-in seating or outdoor kitchens, we can transform your deck into an inviting oasis.
Porches and Gazebos: In addition to decks, we also specialize in the construction of beautiful porches and gazebos. These functional and stylish additions can extend your outdoor living space, provide shade, and create a charming gathering area for relaxation and entertainment.
If you're looking to hire one of the best deck builders in Rochester MN, contact Elite Deck Builders of Rochester. We'll help you schedule a consultation and turn your outdoor dreams into reality. Your perfect deck awaits!